Bow & Stern Thrusters
Thrusters for commercial vessels and luxury yachts from 30 feet to 500 feet
Built rugged for the toughest jobs in the most demanding environments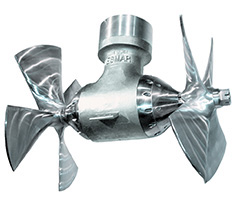 WESMAR's line of commercial grade counter-rotating dual propeller thrusters sets the standard in the marine industry.
The use of counter-rotating dual propellers, a WESMAR innovation, splits the power between matched gear sets thus yielding very high efficiency. The aft propeller recovers the swirl energy left behind by the forward propeller creating more thrust.
All bow thruster components exposed to seawater are made of stainless steel including the 4-blade Kaplan props, drive leg, shaft, bearings and seal carriers. The highest quality seals are fitted to the input and output shafts to prevent water ingress and oil leakage. All seals can be replaced without dismantling the complete thruster unit. This best in class reliability translates to enhanced safety for the vessel operator and crew.
WESMAR thrusters are available with a choice of DC 12V, 24V, 48V, AC Variable speed, or hydraulic power. These drive options are available with ON/OFF or proportional control.
WESMAR Thruster Standard Features:
Commercial grade bow/stern thrusters, 5 to 500 horsepower
Efficient 7-inch to 48-inch counter rotating dual 4-blade Kaplan props
Investment cast stainless steel construction for maximum durability, reliability, and safety
Thruster internals built with AGM matched spiral bevel gears
Options: Pre-mounted in steel, aluminum or fiberglass tubes (saddle mount or weld-in)
Counter rotating dual propellers provide the most thrust per input horsepower
With more thrust, smaller tunnel diameters are possible minimizing hull space required as well as reducing drag and saving fuel
Can be interfaced into a Dynamic Positioning System
ABS/PDA (Product Design Assessment) design approval or other industry certifications are available if required
Low maintenance
Overbuilt for reliable operation
Multiple control stations can be provided with on-off or proportional controls.
Easy Retrofit: Upgrading your thruster is simple and easy! WESMAR's two bolt design allows for a simple drop-in retrofit on existing metric sized tunnels. Both the V2-7M and V2-10M models are drop-in replacements for Max Power, Side Power, and Vetus thrusters.
Best in class quality of design and construction make WESMAR thrusters a long-lasting investment.
In-Hull mounted motor design facilitates easy access and maintenance, upgrades, and isolates the power source and hydraulic oil from seawater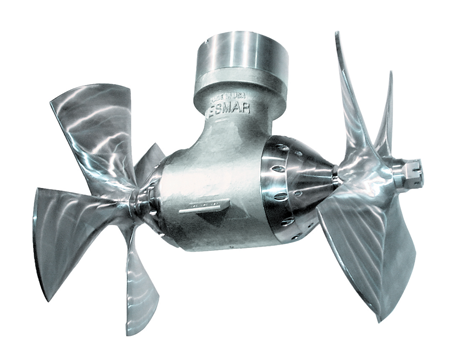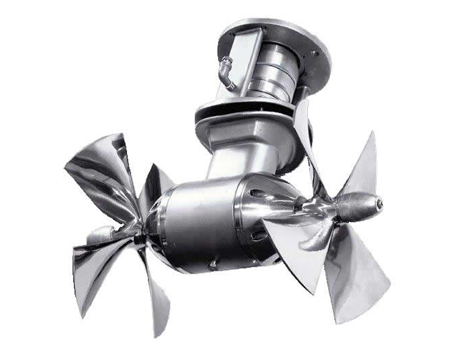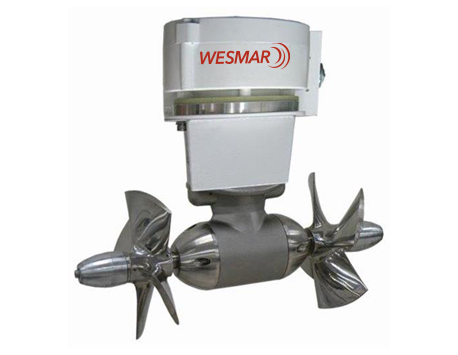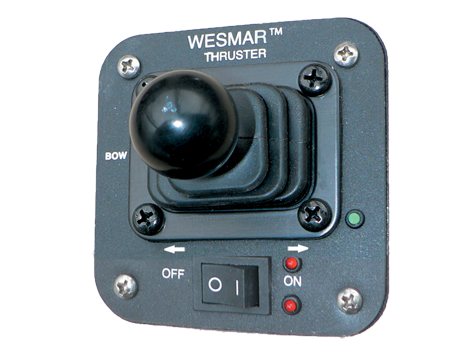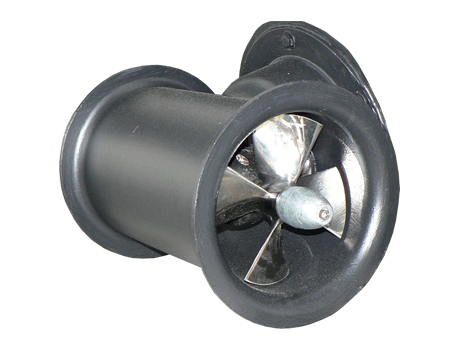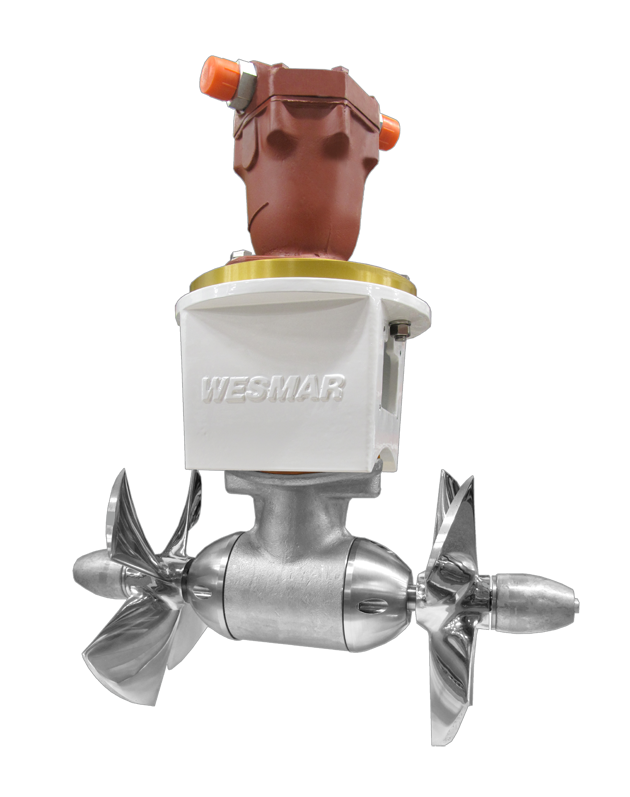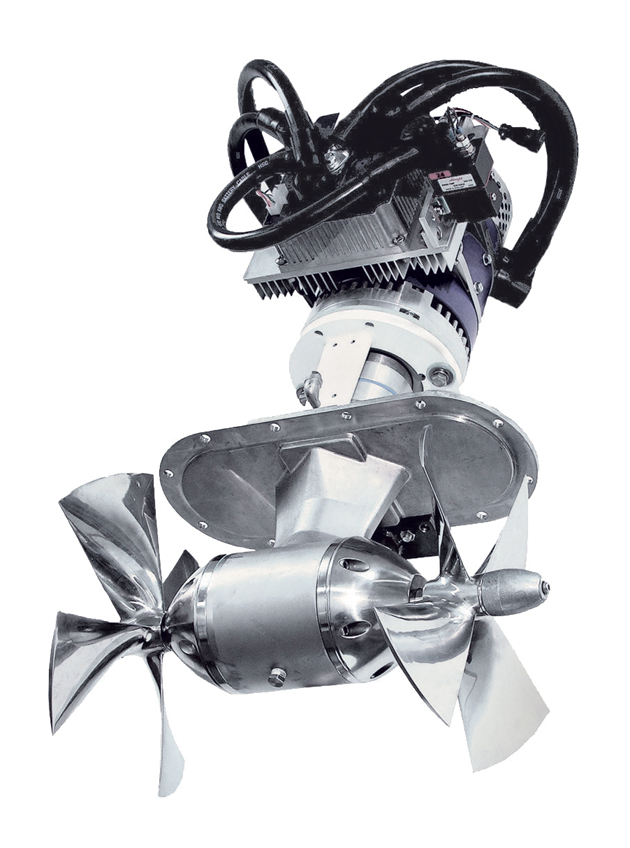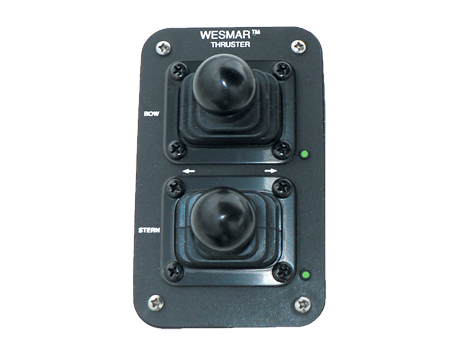 The WESMAR Difference
WESMAR Thrusters are manufactured to the highest standards and have been designed for maximum durability and reliability. Technical support is available around the world from a team of professional service personnel. WESMAR can build or ship most parts to any destination in the world within 24 hours.
Bow & Stern Thrusters *
Typical Boat Size
Nominal Prop Size
Typical Horsepower Range
Power Source
Drive Control
Hydraulic
DC
AC
On/Off Control
Proportional/ Soft Control

25' - 48'
185mm
5-15HP
205mm
5-15 HP
250mm
5-15HP

45' - 80'
10 Inch
10-25 HP
12 Inch
13-40HP

60' - 140'
16 Inch
40-60 HP
18Inch
75-100 HP

90' - 165'
20 Inch
75-150 HP
24 Inch
75-150 HP
26 Inch
150-225 HP

over 150'
34 Inch
200-350 HP
48 Inch
400-500 HP
"This WESMAR Thruster is amazing. It's so powerful that it moved four lobster boats at once."
— Francis Robichaud,
Owner of Atelier F.R. Robichaud
"I normally use the thruster for docking and maneuvering in tight places but we do have it available and standing by when we are working nets, should the need arise."
— David L. Bohn,
Captain of R/V Spencer F. Baird
Bow & Stern Thrusters Stories
May 29, 2017
WESMAR Bow Thrusters Keep Their Customers Happy.
YB Normal Sportfishing Charter Boat in the heart of Fort Lauderdale Beach talks about WESMAR thrusters...
read full story