WESMAR Stabilizers Significantly Reduce Crew and Guest Fatigue
Probably the most dependable piece of equipment we have added to the boat.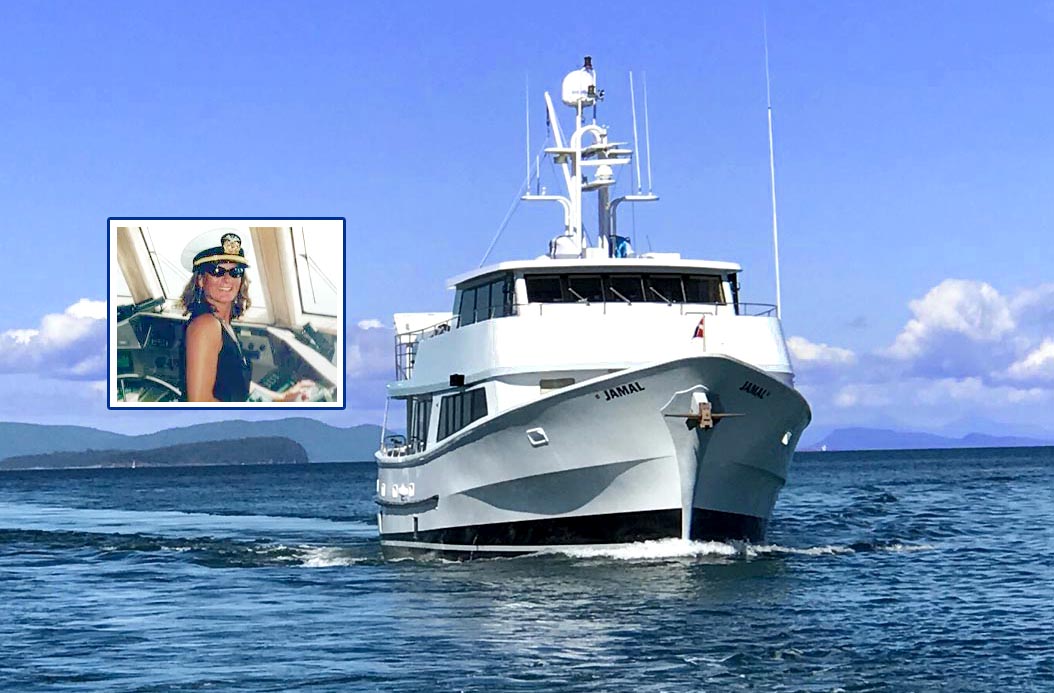 Dramatic orca sightings, looming tidal glaciers, bears, dolphins, porpoise, eagles, and sunbathing seals ...
These are some of what Jennifer Hanna offers as a part of her unique charter operation, JAMAL CHARTERS, out of Bellingham, Washington. Captain Hanna has cruised the waters of Puget Sound to Alaska all of her life. Her precise navigational skills and expert knowledge of seamanship are considered exceptional in the maritime industry.
Jennifer owns and operates the MV JAMAL as a private charter yacht. The JAMAL is one of seven ocean trawler hulls, which were built by Hatteras as commercial fishing vessels in 1970. In the late 1980s Jennifer and her father, James, rebuilt the superstructure and converted her into a high-end luxury oceangoing passenger vessel.
"The JAMAL is a United States Coast Guard inspected and certified vessel," Jennifer explains, "A charter vessel like the JAMAL has to be comfortable and safe. The WESMAR Stabilizers work extraordinarily well. Our guests greatly appreciate the increased relaxation due to extreme stability. The WESMAR Stabilizers are probably the most dependable piece of equipment we have added to the boat."
"Operating up and down the Pacific Coast, from the Mexican Riviera to Alaska, the JAMAL has encountered some very rough waters. The WESMAR Stabilizers significantly reduce, if not eliminate, crew and guest fatigue, seasickness, as well as saving on fuel expenses and running time. Without our stabilizers, we would be forced to change course at times to operate safely and comfortably. My father and I have navigated the JAMAL in storm-force winds, through 50-foot seas with our WESMAR Stabilizers. I would not travel without them." You can learn more about the JAMAL at www.jamalcharters.com