WESMAR trawl sonars save time, money and fuel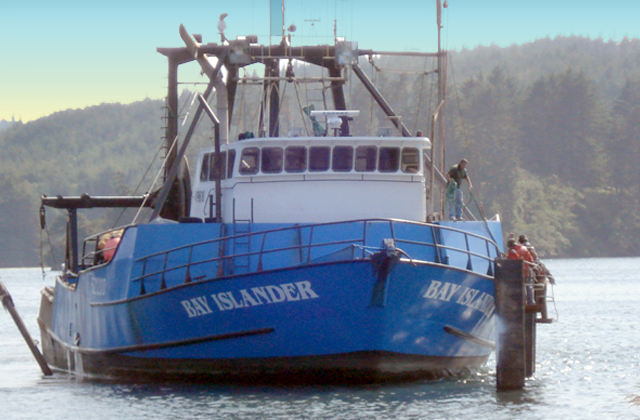 Captain Steve Mallinson, skipper of the Trawler, BAY ISLANDER, (owned by Craig Cochran ofNewport, Oregon) fishes the Oregon Coast andAlaska, trawling for hake near Newport, Oregon, and cod, sole and pollock out of Kodiak, Alaska.
Captain Mallinson has operated the BAY ISLANDER for 13 plus years, so has extensive experience on the vessel and the fishery, both bottom and mid-water trawling. His long experience has led him to use two WESMAR trawl systems, the TCS780 for mid-water and the smaller TCS380 for bottom trawling.
Captain Mallinson recently sent screen pictures showing how he uses the trawl sonar and in one example how he was able to set more wire tocatch fish trying to dive under the footrope.
"The sonar helps me see what and how changes are made to the net so I'm not fishing blind. I can even identify specie based on characteristics of the schools."
"This helps not to under- or over-fill the nets. In split screen mode I have two pieces of information all the time. The guys with other systems only see one screen at a time. The WESMAR Trawl saves time, you know where you are all the time so it makes me more efficient. I'm not fishing blind which means more money and saves fuel," says Mallinson.